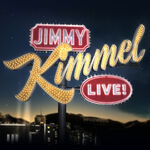 Jimmy Kimmel Live! is an American late-night talk show, created and hosted by Jimmy Kimmel and broadcast on ABC. The nightly hour-long show made its debut on January 26, 2003, following Super Bowl XXXVII. Jimmy Kimmel Live! is produced by Jackhole Productions in association with ABC Studios.
7 August, 2014
Edit
Description
Edit
"Jimmy has fallen in love with a woman named Auntie Fee who posts cooking videos on YouTube so he invited her to demonstrate her unique cooking style on the show."
This was Auntie Fee's first appearance on the show. She was on via Skype. Before her segment, Jimmy Kimmel previewed Auntie Fee's previous video "Auntie Fee's Baked Chicken." She then makes what she calls a "five minute meal," which is shrimp, salad, and garlic bread. Her segment lasted roughly six and a half minutes.
6 September, 2014
Edit
Description
Edit
"It's back-to-school time and as many parents know it's hard to keep kids happy with a fresh and healthy lunch. Fortunately we got some professional help when our friend Auntie Fee stopped by to cook with Jimmy."
Before her segment, Jimmy Kimmel previewed Auntie Fee's video "Auntie Fee's Chicken Salad." Then, he begins with a segment called "Cookin' with Auntie Fee" and the episode titled "School Lunch." In the segment, Auntie Fee makes a lunch that she would cook and pack for a school lunch. She makes what she calls a "low-key pizza."
Ingredients
Edit
Canned Buttermilk Biscuits
Pepperoni, sliced
Cheese, shredded
Tomato Sauce
Pastrami (optional)
Hamburger Meat, cooked (optional)
29 October, 2014
Edit
Description
Edit
"Our friend Auntie Fee stops by with her son Tavis to teach us how to make something sweet for Halloween."
Auntie Fee was a special guest on Jimmy Kimmel's Halloween episode, and dressed as a "fat cat," and Tavis was what he called a "Joe Joe." On the show Auntie Fee showed Jimmy Kimmel how to make a graveyard dirt cake.
Ingredients
Edit
Baked Cake
Gummi Worms
Vanilla Frosting, tinted red with food colouring
Chocolate Frosting
Oreo Cookies, crushed
Cookies
Edible Marker
Wafer Cookies (optional)
Coconut Shavings, tinted green with food colouring (optional)
Toy dolls (optional)
Ad blocker interference detected!
Wikia is a free-to-use site that makes money from advertising. We have a modified experience for viewers using ad blockers

Wikia is not accessible if you've made further modifications. Remove the custom ad blocker rule(s) and the page will load as expected.